News
Kittmann Named to Cristo Rey Community Center Board of Directors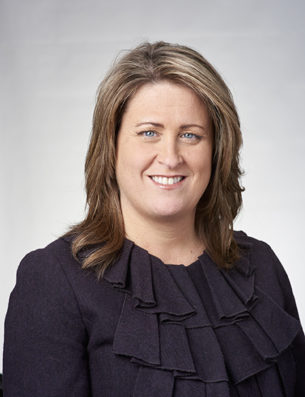 Keri Kittmann, director of Strategy, Performance and Administration at AF Group, has been named to the Board of Directors of the Cristo Rey Community Center (CRCC) in Lansing.
Celebrating its 50th anniversary this year, the Cristo Rey Community Center is a non-profit basic-needs service center that provides access to food, medical care and counseling programs throughout the Lansing community.  CRCC has worked to heal the sick, feed the hungry, protect and enrich children, engage and honor the elderly, and advocate for the most vulnerable in the community since its inception in 1968.
Kittmann joined AF Group in 2000, and has held various management positions before being promoted to her current position.  In this role, she guides the strategic planning and implementation efforts for the organization and serves as chief of staff to the president & CEO of AF Group. In 2009, Kittmann was named AF Group's "Leader of the Year."  Prior to joining AF Group, she held several finance and accounting roles for Citizens/Hanover Insurance and Blue Care Network.
Kittmann earned a bachelor's degree in Accounting from Michigan State University.  She resides in DeWitt, Mich., where she serves as treasurer on the DeWitt Lacrosse Board and volunteers as a Junior Achievement classroom instructor.