Certified Authority on Workers' Compensation
Become An AUthority on  Workers' Comp
Overview:
Foundational course for insurance agents seeking to gain knowledge on workers' comp fundamentals, claims, loss control, return-to-work, experience rating and more
Available in both in-person and virtual learning formats
Up to 16 hours of continuing education (CE) credits
Professional development credits recognized by Society for Human Resource Management (SHRM) and Human Resource Certification Institute (HRCI)
95% program satisfaction rating
Contact us for pricing and available discounts
Details:
The Certified Authority on Workers' Compensation (CAWC) program has been established in partnership with Olivet College, a recognized leader in insurance education. Grounded in our more than 100 years of industry success, the program offers a unique perspective on workers' compensation, combining business acumen with other key subject areas for an innovative learning experience.
Earning the CAWC designation provides a competitive advantage for agents and producers by giving them the tools and knowledge necessary to win business, create client loyalty and be viewed as an authority on workers' compensation.
The CAWC covers the following courses:
2023 Schedule: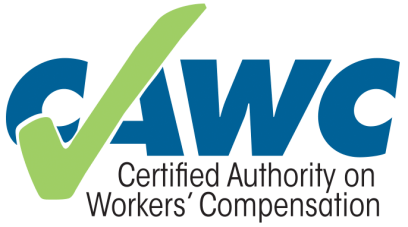 If you have your CAWC designation and your contact information has changed, please click below to update it so you don't miss out on future renewal communications!
   
The class was fun and enjoyable, with all three instructors doing a really good job of breaking the material down and making it an interactive learning environment. I was impressed and pleased. Thankful for this team!